Posted on | December 27, 2011 | 5 Comments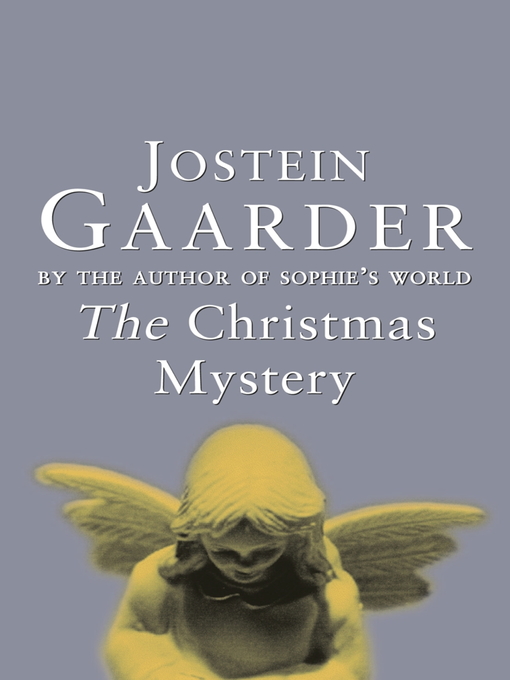 This time of the year, I like reading at least one Christmassy book; one that propounds the Christmas spirit and is essentially feel-good, and festive. A Norwegian friend of mine fleetingly mentioned how, while he was growing up, his family would read this book together, reading one chapter on each day of the Advent calendar. Intrigued. Curiosity piqued. Specially as I've loved everything else I've read by Jostein Gaarder so far.
I did race through this book in two days though, instead of reading it patiently, over twenty-four days. But, in my defence, I *needed* to know what happened next. Clearly (and possibly slightly embarrassingly), Joachim, the child protagonist, has more self-control and patience.
On 30th November, Joachim and his father go into a bookstore, looking for an Advent calendar. They walk out with a hand-made calendar, a one-of-a-kind that the bookseller doesn't quite recognise, and attributes its presence to John, the flower seller, who occasionally leaves things at the store as a thank you.
When Joachim opens the first door of the calendar the following day, not only is he greeted with a pretty picture, but also with a piece of paper that flutters out, that tells a story. The story is of a little girl called Elisabet, who spots a lamb in a department store, and is so keen to stroke it, that she runs after it, calling "Lambkin, Lambkin".
She had decided to follow it to the ends of the earth, but the earth was round, after all, so they might go on running around the world for ever, or at any rate until she grew up, and by then she might have lost interest in such things as lambs.
As she chases after the lamb, she notices the hues of the sky changing, and the clock going back in time, at which she ponders,
…perhaps the clock hands had become so tired of going in the same direction year after year that they had suddenly begun to go the opposite way instead…
En route, she meets Ephiriel, an angel, who informs her that they are going to Bethlehem, to witness the birth of Christ, and the journey continues through space and time. And each door of the advent calendar reveals a little bit more about this journey. More characters from the Bible, including the three wise men, the shepherds and the sheep join the journey, as they progress towards Bethlehem.
While the tales of their travel unfolds, Joachim and his parents get caught up in another mystery – the mystery of the little girl who disappeared in 1948. Could she be the real Elisabet, the girl who this story was written about? Or inspired by? They try getting in touch with John, but he seems to have disappeared off the face of this earth as well, popping up every now and again, to speak to Joachim, but not shedding any light on the mystery.
There are twenty-four chapters in this book, each representing a day on the advent calendar. There are stories inside the story, and advent calendars inside the advent calendar – multi-layered, much like Sophie's World. It's an engrossing, fascinating book. The only flip side was, the mystery of the real Elisabet rushed to a close, and ended almost too abruptly. But, that's a small small flip side, considering all else.
Comments